FRIDAY, MARCH 1ST, 2019
WESTRIDGE GOLF COURSE, LA HABRA
GOLF TOURNAMENT
SINGLE PLAYER $150 - FOURSOME $600
INCLUDES: LUNCH, CLOSEST TO THE PIN, & LONGEST DRIVE
CHECK IN 10AM - SHOTGUN START 12PM
DINNER & AUCTION
TICKETS 1/1 - 2/1 $50 EACH - TICKETS AFTER 2/1 $60 EACH
DINNER, SILENT AUCTION, LIVE AUCTION & DANCING
5:30PM - 11PM

Each year, with your support, the Beechwood Foundation raises funds to advance and promote learning by offering the following programs: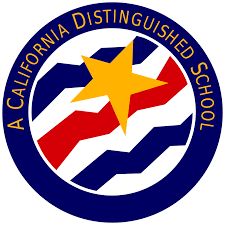 Our grade 2 classes have an additional language arts specialist during a daily 2 hour block
State-of-the-Art, project based STEM program featuring units that include "Automation and Robotics," and "Design and Modeling."
Science Technology Engineering Math (STEM) lab:
New technology for daily use in the classroom and STEM lab
Visual arts, dance, band, orchestra, choir and photography. Plus, "The Art's Bus" and an annual school-wide production play with vibrant costumes, acting, singing, dancing and professional sets at held at Brea's Curtis Theater
Premier Reading and Writing Workshops:
Specialized teachers supervise a focused reading and creative writing program
Experienced Learning Programs:
Field Trips, College tours, living history walk-throughs, hands-on farming opportunities
GET INVOLVED
Donate An Item Or Become a Sponsor
We are seeking donations in the form of gift cards, monetary, auction items, vouchers, event tickets, etc. We are also seeking foursomes to play golf, businesses that are interested in promoting their brand by sponsoring a hole as well as food/beverage sponsors.
Principal's Platinum Title Sponsor
$7,500
4-Foursomes (16 players)
1 Bobcat Super Skills ticket per player
VIP reserved parking for 10 vehicles
VIP table with bottle service during silent auction
VIP dinner table with 10 seats
Large banner displayed with logo as title sponsor
Company branded recognition on website, social media, marketing materials, drink napkins during silent auction/cocktail hour
4 hole sponsor tee-signs
Ceremonial check presentation to principal at dinner
Commemorative plaque
Bobcat Gold Sponsor
$5,000
3-foursomes (12 players)
1 Bobcat Super Skills ticket per player
VIP dinner table with 10 seats
Company branded recognition on website, social media and marketing materials
3 hole sponsor tee-signs
Commemorative plaque
Bobkitten Silver Sponsor
$2,500
2-foursomes (8 players)
1 Bobcat Super Skills ticket per player
4 dinner tickets
2 hole sponsor tee-signs
Commemorative plaque
8-ft table display on one of 4 dedicated golf holes
Face-to-Face time with each golfer to promote business/product line
2 hole sponsor tee-signs
4 dinner tickets
Commemorative plaque