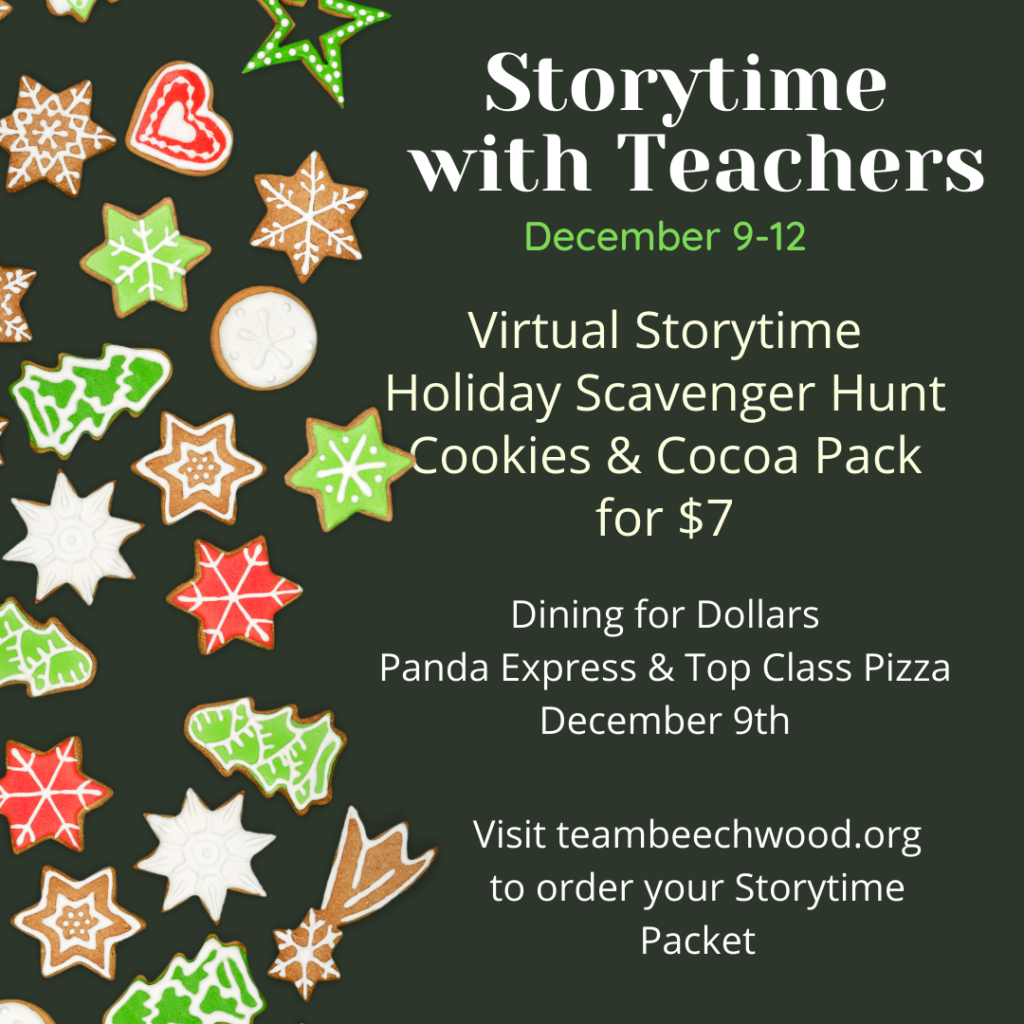 Scavenger Hunt
Complete the scavenger hunt anytime between December 9-12. Post pictures and tag @teambeechwood for the chance to win a prize.
Storytime Packets
If you placed an order for a Story Time Packet you can pick it up on December 9 from 3:30-5:30 at Beechwood. On-campus students can pick-up their packets at pick-up.
If you forgot to pick up your Story Time packet on December 9 please email president.ptsa@teambeechwood.org to coordinate a pick-up.
Dining for Dollars
Get dinner from Panda Express or Top Class Pizza in the Amerige Heights Center on December 9 and Beechwood will earn a portion of the proceeds.
Top Class is available for delivery. Make sure to mention Beechwood when ordering.
Panda Express use code 316625 when placing an online order for Panda.
Story Time with Teachers
Grab your cookies and cocoa and click on the link below to watch your teachers read a fun story.