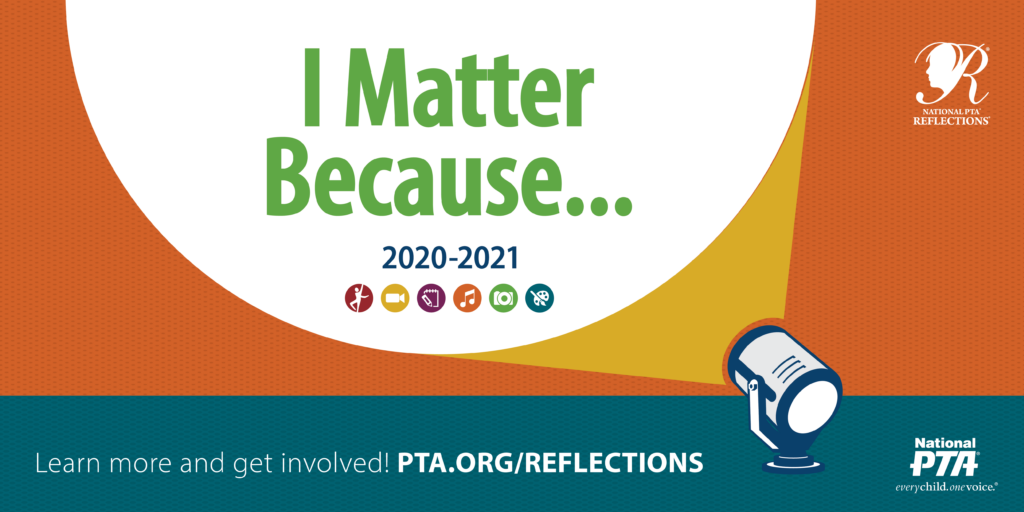 Beechwood is excited to once again participate in the National PTA Art Program, Reflections. We invite all students to submit an entry. Below are the details and entry form.
This year's theme is, "I Matter Because"
The deadline to submit your entry is October 9, 2020
You must complete this online entry form and attach your submission as a part of the entry.
There are 7 categories (Dance Choreography, Film Production, Literature, Music Composition, Photography, Visual Arts and Special Artist). You can enter into multiple categories if you wish but only one entry per category. Click here to view the rules for each category.
We will host a virtual showcase and announce all winners at the end of October.