Support Beechwood PTSA on December 1st for Giving Tuesday! We are looking to fund some of our programs for the rest of the year and would love the support of each family at Beechwood. See below for a list of what your contribution could help support.
A gift of $10 or more will include a PTSA membership for you or a family member.
Christmas Lunch for Teachers and Staff
Teacher Appreciation Week
Kinder and 8th Grade Graduation Celebrations
School Planners
Family Fun Event Spring 2021
A donation of $5 per family would pay for the Christmas Lunch and Teacher Appreciation Week
A donation of $10 per family would pay for the Christmas Lunch, Teacher Appreciation and Kinder & 8th Grade Celebrations
A donation of $20 per family would fund everything on the list!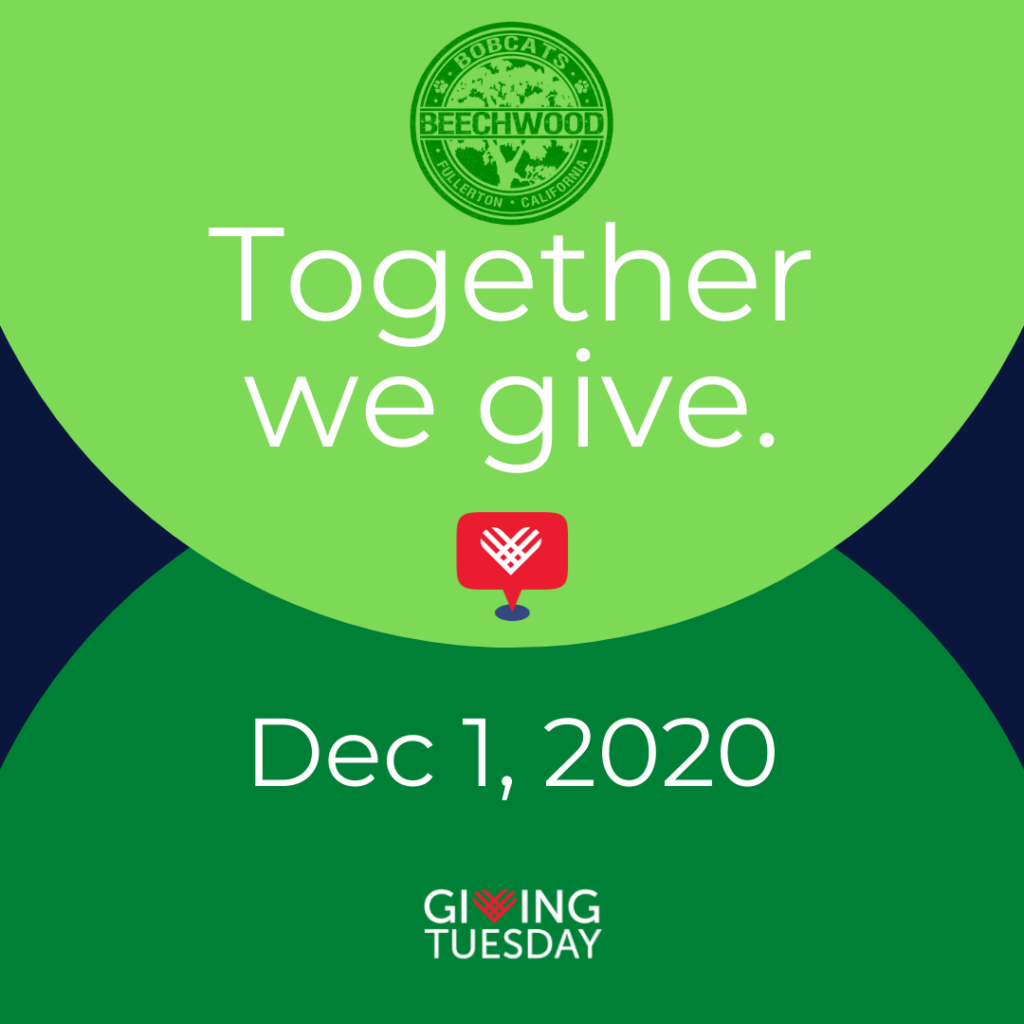 Here is what we have already funded so far this year. Your money goes to support our students, teachers and school!
Back to School Teacher Lunch
Teacher Snack Cart
Return to Campus Teacher Lunch
Books for the Teachers
PE Equipment
Beechwood Pep Rally
Red Ribbon Week
Pathways of Hope
Teacher Spirit Wear